Filters For Dyson Hoover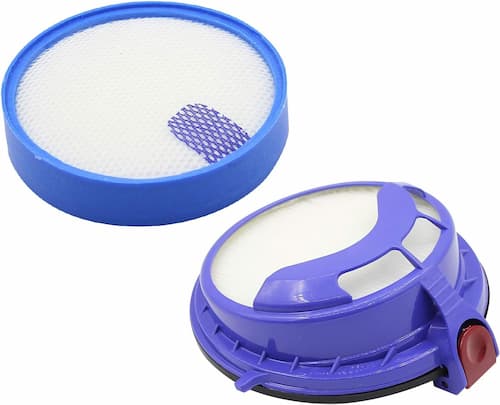 Dyson Filters
Filters to fit all models of dyson vacuum cleaners.
Filters in your Dyson vacuum cleaner must be inspected regulary to make sure they are not blocked or damaged, some of the dyson vacuum cleaner filters can be cleaned and washed with water under a tap, you must wait 24 hours before re fitting them to the hoover if you have washed them.
Dyson Hepa Filter Replacement
All the Dyson vacuum cleaners have filters upright vacuum cleaner, handheld vacuum cleaner, cylinder vacuum cleaner the new V6 and V8 range of cleaners have filters that must be regulary maintained, we also stock the Dyson hepa filter.
If you notice a different noise coming from the motor this could indicate the filter is blocked and needs cleaning, doing so will let the motors breathe correctly, failure to do so could result in motor damage.
Dyson Vacuum Cleaner Spares Parts Filters
Showing 1–12 of 26 results