Filters For Shark Vacuum Cleaners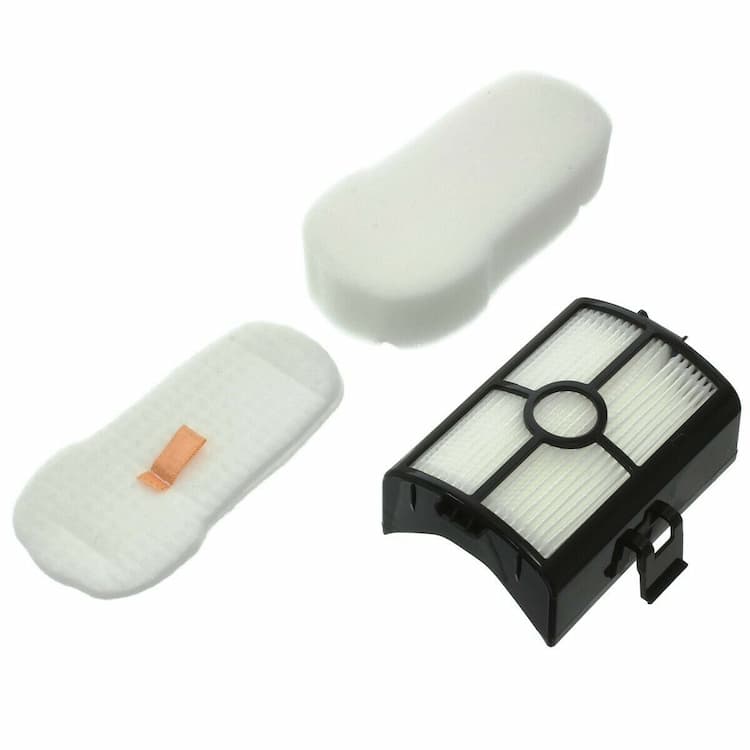 Filters for Shark vacuum cleaners regular replacement of your filters is important to keep your vacuum cleaner working at its best.
To try and clean your filters just shake all the dust off of the filter and then run it under cold running clean water.
Allow filters to dry thoroughly before replacing them back in the vacuum cleaner
If they are still blocked you will need to replace them
Keep your Shark vacuum running at peak performance with our premium replacement vacuum cleaner HEPA filters. These high efficiency particulate air (HEPA) filters trap microscopic particles and allergens that pass through the vacuum, circling cleaner air back into your home.
HEPA filtration captures airborne particles like dust mites, pet dander, pollen, fine particles from smoke and mould spores. The dense meshwork physically traps microscopic allergens that can aggravate allergies and asthma. This Shark vacuum HEPA filter, filters out particles as small as 0.3 microns, removing up to 99.97% of irritants from vacuumed air for healthier indoor air quality.
Give your Shark vacuum the filters it needs to provide superior filtration and keep your home cleaner. Our premium HEPA filter kits are specially designed to fit Shark Lift-Away, Rotator, Navigator and other Shark upright and canister models. Maintaining your vacuum with fresh filters optimizes suction power and filtration. Better airflow and filtration means a cleaner home environment with reduced allergens and improved air quality. Breathe easier with replacement HEPA filters for Shark vacuums.
Showing all 4 results