Bosch Washer Carbon Brushes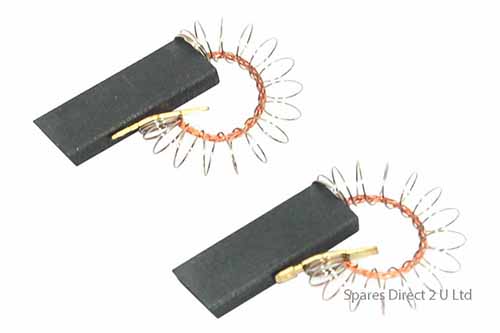 Brushes For Bosch Washing Machines Fix Error Code F04 F21
Bosch washing machine motor carbon brushes, from the genuine Bosch carbon brushes to a budget alternative, and the laminated carbon brushes our own service engineers use to carry out repairs to ours and customers washing machines.
Washing machine carbon brushes are found in the motor of your washer, this is what makes the drum rotate, the brushes will wear down over time due to being carbon, very similar to the lead in pencils, unlike pencil lead they cannot be sharpened when they wear down they have to be replaced.
They sit inside the motor and run on what's called a commutator this is on the armature, when they wear down sufficiently they stop making an electrical circuit causing the motor not to turn, so the drum inside the washing machine will not rotate and agitate your clothes.
If you are mechanically minded then they should be no problem for you to replace, but you must make sure the machine is disconnected from the mains supply before removing any panels.
Bosch Washing Machine Parts Brushes
Showing all 6 results